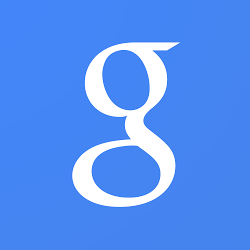 I am mildly obsessed with Google Cultural Institute. Why, you ask? It's two-fold. Firstly, Google has implemented its newest project to supplement the Google Art Project, Google Art Talks on Google+. As published on Google's Official Blog, "Each month, curators, museum directors, historians and educators from some of the world's most renowned cultural institutions will reveal the hidden stories behind particular works, examine the curation process and provide insights into particular masterpieces or artists." It is a series of Hangouts with people cooler and more interesting than your siblings. The talks are interactive, allowing viewers to participate in the discussion by posting questions and sharing comments with the discussants. The first installment aired on March 6th with a discussion of how to teach engaging online courses with the Director of Digital Learning from the Museum of Modern Art. For a schedule of upcoming talks, additional details on the discussions, to post a question to be answered or to comment, visit Google's event page.
And secondly, this:
[embed]http://www.youtube.com/watch?feature=player_embedded&v=x3asGZbFpZM[/embed]
The next Google Art Talk will be held today, March 20th, at 8pm ET from the National Gallery in London (the last talk was just over one hour long). If you miss it live, you can view it afterward on Google Art Project's YouTube channel. Tune in and let us know what you think of the quality of the discussion and forum.