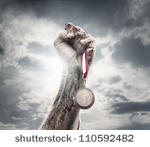 In the next two months a multi-part series will be published on this blog outlining how to assess, develop, implement, refine, and measure gamification as a potential tool for your arts organization. This first round of tools will allow you to better discern whether your organization is ready for the project, and if patrons would engage with a game project. Simply put, a game project will take time and resources. The payout, ostensibly is a deeper level of engagement in your programming, fundraising efforts, as well as social media. Setting expectations around a project of gamification is an integral part of its success. Gamification can work as part of, not replacing, a marketing or development campaign. It is best used to supplement efforts that are effective at getting patrons through your door. When approaching a gamification project look at the following organizational capabilities:
The timing of the project: what activities at your organization fit best with the market segments that would be most likely to engage with a game layer?
The time that the staff has available in the proposed development, launch, and during ongoing maintenance of the project.
The fiscal resources available: extremely important if you are looking at an electronic game or app.
The skill and knowledge related resources available to the project. If the game project is electronic or app based, do you have IT and/or game savvy staff, volunteers, and consultants/vendors to assist with development and testing?
After an initial assessment of your organization, you will need to take a look at your patrons and ask a similar series of questions:
Do you have an accurate assessment regarding the demographics of your patron base?
Which patron market segment do you want to engage?
Is this market segment ready to engage? In other words, do they have the desire and means to engage in the medium of your game? Are they online? Do they download free mobile apps? Do they pay for mobile apps? Are they doing geocaching?
Do you have an effective means of communicating your project to the market segments in question? (If not then you would be well served by building lines of communication and doing community building before proceeding.)
What does successful engagement look like? How many people would you like to have participating, downloading, out in the field, etc by what time?
What are competing factors for this market segment's time? What are the similar activities that would distract them from your project, how successful are they, and can you realistically compete?
A misconception is that all games compete with all other games. Studies have shown that gamers tend to focus their interests towards specific genre or platforms of games. For example, take the Sims series and the Halo series: both have had multiple different iterations and are extremely popular but the overlapping audiences between these two are minimal. Similarly social media gamers have very little overlap with geo-cachers.
The next installment in this series will take this idea of market segmentation and dive into the data. What kinds of games do men tend to gravitate towards as opposed to women? How do age, ethnicity, and education effect what games people play? There are tons of data sources out there, and with the information at hand, you shouldn't have to do nearly as much guess work. If you have questions about gamification, please leave them in the comments!