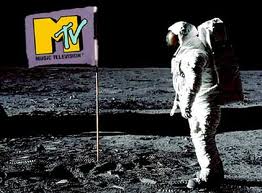 On August 1, 1981, America was introduced to the cultural phenomenon of Music Television. The television network revolutionized the world of music programming and would forever change the landscape of the music industry. In addition to promoting music through traditional radio, live performances and albums, musicians began to utilize the medium of television to promote their singles. Independent and underground musicians also took advantage of this new technology by shooting lower budget videos to distribute on local cable access shows that were similar to MTV. The cultural innovation of music videos has since evolved along with the rest of the music industry. One of the most interesting trends is the advent of interactive music videos on the internet. An increasing number of artists and arts organizations have begun examining the ways in which they can engage and connect with potential audience members and fans online. The dynamic, fast-paced nature of smart phones, social media and other technology has prompted this shift to interactivity and collaboration.
Here's a look at three of the most innovative videos on the web.
1:Arcade Fire's "The Wilderness Downtown"
One of the most ambitious projects comes from the indie rock band sensation, Arcade Fire. The band designed a video that uses Google Chrome, Google Maps and HTML5 standard to immerse users into a unique, interactive experience. The music video (designed to work best with the Google Chrome browser) prompts users to enter the street address of their childhood homes and creates a custom video based on images taken from Google Maps' Street View of your childhood home.
Wilderness Downtown Screenshot
Director, Chris Milk (who just produced another collaborative video for Johnny Cash's final studio recording ), has also worked on videos for Kanye West and Gnarls Barkley and is at the forefront of this revolution in music video production.
For more behind-the-scenes information on the shoot, check out Creativity Online's article.
2. Andy Grammer's "Keep Your Head Up"
Choose Your Own Adventure...
A slight variation on this theme comes from pop artist, Andy Grammer. The video for Grammer's song 'Keep Your Head Up' is a real life example of a 'Choose Your Own Adventure' story and users can choose what actions they want Andy to take in the video. In November, the most popular choices will be compiled into one video and the result will be uploaded to Vevo.
While shooting the video scenes for each choice did not require any specialized equipment, the process of stringing the different choices today required some cutting edge technology. So cutting edge, in fact, that Grammer's label has taken an equity stake in the company that developed it, according to a recent Wall Street Journal article.
Watch (and interact) with the full video, here.
3. The Cold War Kids' "I've Seen Enough"
'I've Seen Enough' was directed by Sam Jones, who also directed a documentary about the band, Wilco. The video, developed in Flash 10, was nicely compressed to cut down on loading times. The interactive bars at the top allow users to mix and match different styles of the same song, from reggae to acoustic. Users can also click on individual band members to mute or unmute them.
Interactive Videos and the Arts...
While some of the technology utilized in the above experiments can be classified as cutting edge, artists and arts organizations shouldn't be deterred from dabbling in creating their own interactive video experiments. One of the most popular ways musicians have interacted with fans is by streaming concerts, informal jam sessions and interviews online via Ustream. Once logged into Ustream, users can interact with the artist and other fans in real-time. Musicians have also encouraged fans to create slideshows set to their music and upload them to sites like YouTube and Vimeo. As open source software and user collaboration becomes more popular, there's no doubt that more and more artists will be producing this type of content.